Digital opportunities
There are a variety of pre and at event plus online and live digital opportunities to promote your brand, drive appointments and connections and visits to your stand.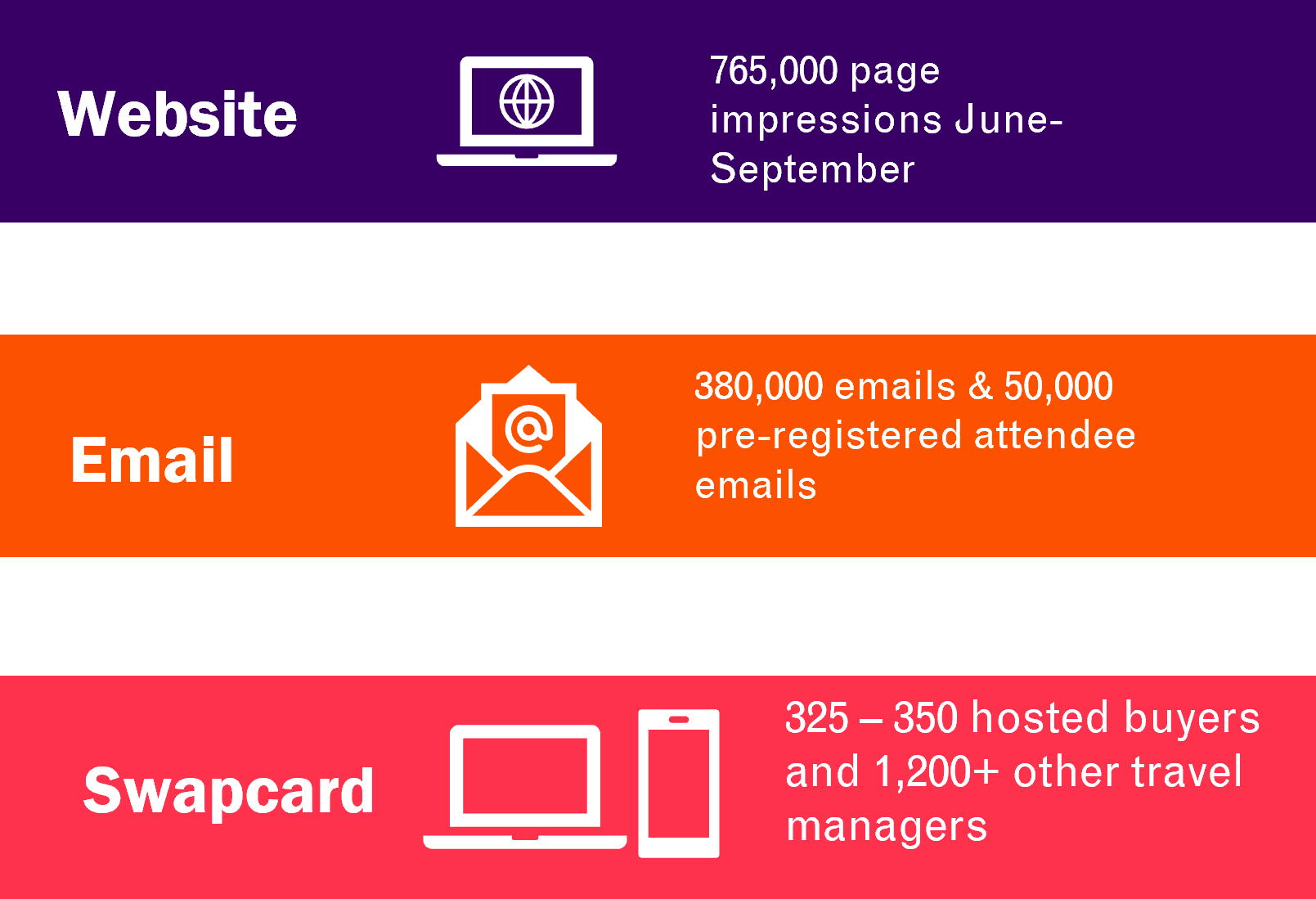 Web banner: ROS leaderboard and footer banner
SOLUS pre-reg email*:
Send your customized email message to pre-reg opt-in event attendees. *Subject to availability.
Shared pre-reg email:
Include your logo, stand number and 50-word company description message to all attendees. Shared with up to 5 other exhibitors.
BTS Europe Show App and Hosted Buyer Diary:
Display your rotating banner on the homepage of the desktop version of Swapcard platform to buyers. 3 Positions available.