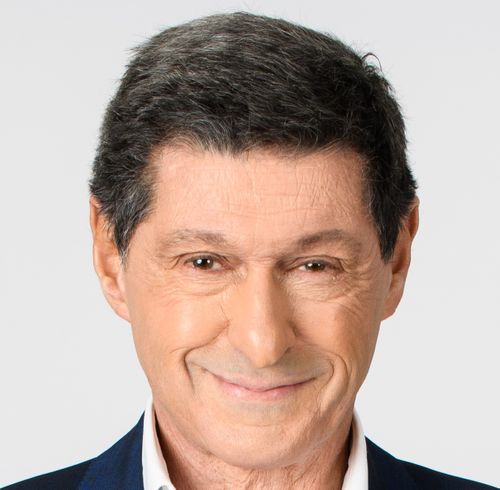 Jon Sopel
British journalist, television presenter and a former correspondent for BBC News
From the steps of Downing Street to the inside of the White House press briefing room, Jon Sopel has spent four decades reporting on global events and interviewing the people who tried to shape them.
Described by President Trump as 'another beauty' his face has graced just about every news programme on the BBC and his familiar voice has carried across the airwaves of BBC Radio from Paris, Kuwait City, Washington DC and Blackpool.
In February 2022 Jon announced he was leaving the BBC to launch a new podcast for media group Global and present a show on LBC alongside former BBC colleague Emily Maitless.
Career
As the BBC's North America Editor Jon reported on the rise and fall of President Trump. He was Paris correspondent when Concorde crashed and was based in Kuwait City during the 2003 invasion of Iraq. 
Jon's presentational skills have been extensively used across the BBC as an in-studio host for BBC News Channel, The Politics Show, BBC News at One, BBC Two's party conference coverage, Newsnight and on BBC World News. 
Outside the studio Jon has reported live into every major BBC news bulletin on location from around the country and across the globe, including coverage of Nelson Mandela's funeral, the inauguration of a new Pope, countless elections, and wars in Afghanistan, Iraq and the Middle East. He has interviewed numerous Presidents, Prime Ministers and the occasional Emir.
Books
Jon's stint in North America resulted in a trilogy of books about the Trump Presidency. The first, 'If Only They Didn't Speak English, notes from Trump's America' was an acclaimed best-seller. The second, A Year at the Circus, came out in September 2019 while the third, UnPresidented: Politics, pandemics and the race that Trumped all others, a personal diary of the 2020 presidential election came out in September 2021.
Jon has also written a biography of Tony Blair, 'Tony Blair; The Moderniser' published in 1995, two years before Mr Blair became Prime Minister.
Awards
Jon has received many awards for his work including being voted Political Journalist of the year in 2007 and shortlisted for the National Presenter of the Year at the Royal Television Society Television Journalism Awards in 2011/12. He was awarded an Honorary Doctorate of Letters by the University of Southampton in 2011.