Monday 27 January 2020
Selective Technology Set To Reduce Corporate Travel Costs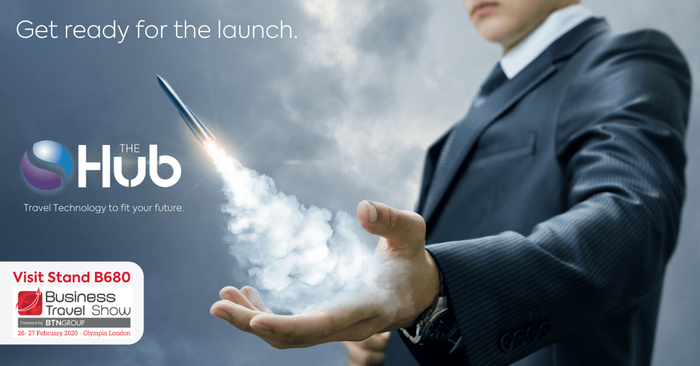 Taking a selective approach to business travel management could help more businesses to reduce expenses, carbon footprint and management time.
That's the view of Selective Travel Management, one of the UK and Ireland's fastest growing Travel Management companies. The company is set to launch its new bespoke technology platform, The HUB, next month at the Business Travel Show, Europe's largest specialist exhibition and conference. Managing Director, Keith Graham, is confident that The HUB is a game changer, both for Selective Travel Management and its fast-growing client portfolio.
He says, "Employees may still view business travel as a perk of the job, but Company Directors are firmly focused on the need to balance the benefits of face-to-face meetings with current and potential customers with the costs of making those connections. For businesses with an eye on the bottom line, corporate travel is a 'necessary evil' … which is our starting point.
"At Selective Travel Management we understand the major pressures which corporate travel imposes on businesses, from financial consequences and time considerations to environmental impact. Our response has been to build our business on a unique personal service guarantee, harnessing seamless, fully integrated technology which allows clients to make the most of their resources. We do the hard work so that our clients don't have to.
"In launching The HUB we will use an all-new and unique technology platform exclusively developed by our own in-house experts to provide a single central resource capable of meeting all our clients' business needs, now and in the foreseeable future. All corporate travel requirements – however diverse or complex - can be handled via The HUB and the portal is so robust and versatile that it provides bespoke solutions for every business.
"Our business is founded on a service-excellence ethos and that remains our primary focus so, when we introduce new technology, it's all about delivering an extra dimension to service which we already know to be outstanding. The HUB is a resource which will grow and develop to meet clients' changing needs and priorities, fitting itself to the future. Crucially, it is also user-friendly and allows us to bring travel technology right to clients' desks, laptops and mobile phones.
"In operation The HUB is simple, fuss-free and frees up Executives to focus on the main object of their corporate travel; doing more business, more efficiently and more cost-effectively. As it builds clients' business, we anticipate it boosting our own growth and success and we look forward to premiering its power at The Business Travel Show in London.
Over the 26th and 27th February, around 9,000 European travel professionals will converge at The Business Travel Show at London's Olympia Exhibition Centre. Successful global travel programmes will be created and developed through connecting Corporate Travel Buyers and Managers with multiple Suppliers.
Check out the unique Selective Travel Management service and value commitment showcasing on Stand B680 and you may even have the opportunity to check into complimentary flights to the US as we partner with United Airlines with a draw to win a pair of return tickets to New York or San Francisco.
Selective Travel Management is Ireland's largest travel company, headquartered in Belfast, with offices in Dublin and operations in South Africa and Australia from which it provides specialist business travel agenda to clients across the world. The company is ideally positioned to offer global solutions as a TMC, and to grow its client portfolio on a global basis.
Get selective with your business travel, visit stand B680 over 26-27th February 2020 at London Olympia and discuss your business travel requirements with our specialist sales team.