'Urban Loft Living within a Hotel'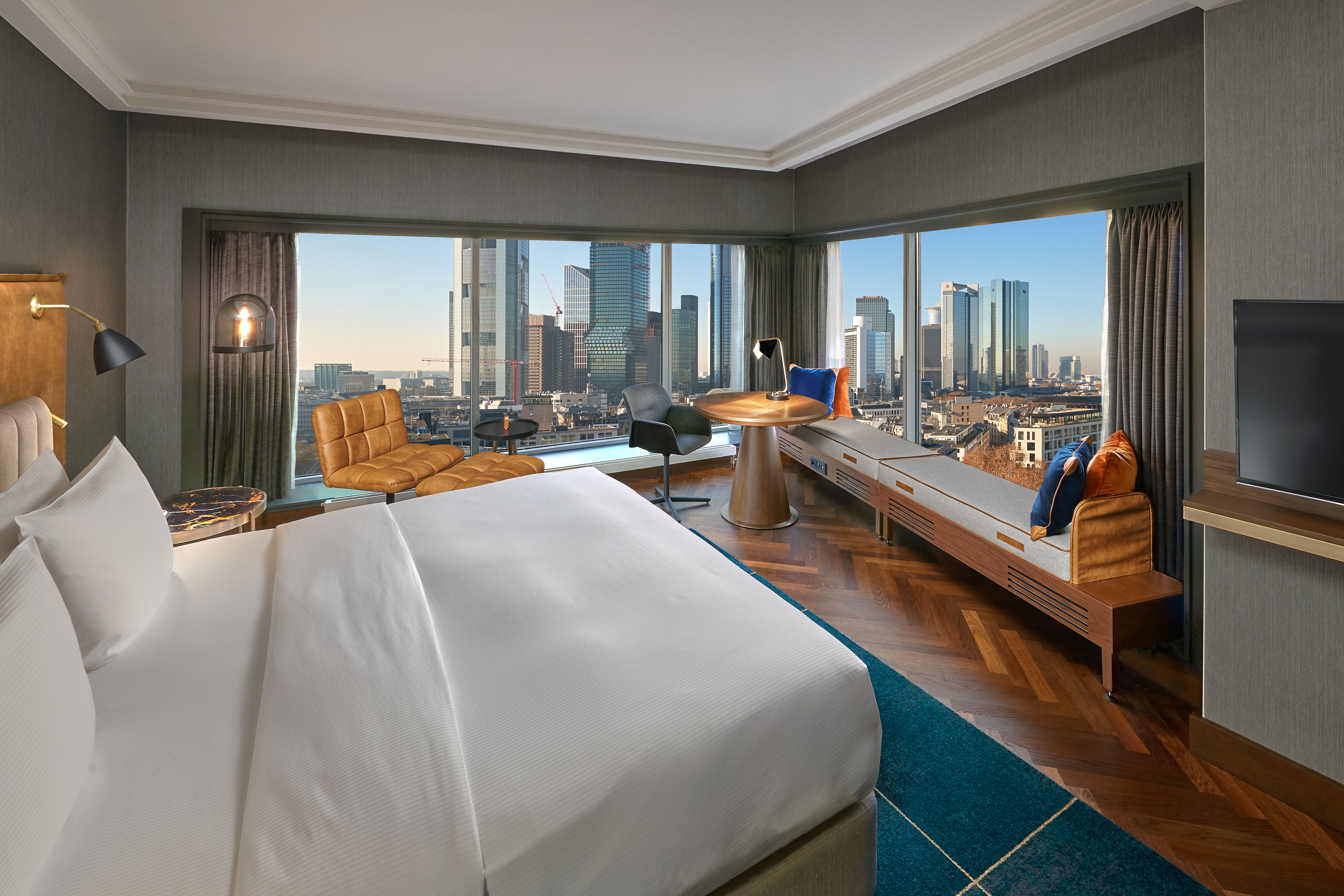 'Urban Loft Living within a Hotel':
Inspired by Frankfurt city and its position as a global financial hub the hotel is designed to accommodate the Global Business and Leisure travellers with sophisticated tastes. At this purpose the hotel should offer a smart modern approach in presenting its new guest accommodation. Frankfurt is often known as the 'Mini Manhattan' or 'Mainhattan', with reference to the other famous economic hub in New York – the inspiration taken by interior designers thdp reflects the tastes of the city living global traveller and 'urban loft living within a hotel'. Manhattan Lofts Interiors are marked by their eclectic approach, full of the objects that their owners have picked up on their travels – their homes are full of the things they love. Iconic pieces purchased on their travels, reminders, and keep-sakes, that became part of their homes.

Ballroom
The ballroom and its adjacent pre-function area are architecturally very close to the municipal swimming pool which shares this part of the building, this area is abutted by large mosaic covered tiling which is listed due to its artistic character. The colours and forms of this mosaic played an early part of the interior design concept, with the idea to expand upon the idea of 'reflected light upon water' picked out in the new carpet and lighting design.
The pre-function area which enjoys a tall asymmetric ceiling has three new 'light strike' chandelier fittings which both fill and light the tall void, the light flashes especially in the evening are both functional and decorative. The custom designed carpet by Brintons uses this 'light strike' energy with an abstract form overlaid with dashes of angled light.
The ballroom which can be separated by sliding partitions underwent a soft refurbishment, with the existing post-modern scheme updated to become more formal, elegant and transformative. New custom wall lights by thdp compliment the interior offering a very warm light effect and can be dimmed.

Guest Rooms & Suites
The 328 guest rooms of both Standard & Executive category as well as the 14 suites were all given a full refurbishment, the last phase completed in 2020. The new rooms are distinct by their soft rich colours featuring warm rich oak timber flooring, rich rugs creating an inviting atmosphere, imbuing a familiar feeling of being at home but with smart and business touches suitable to its city location. True loft living.