Monday 21 March 2022
Adina Hotel Stuttgart to open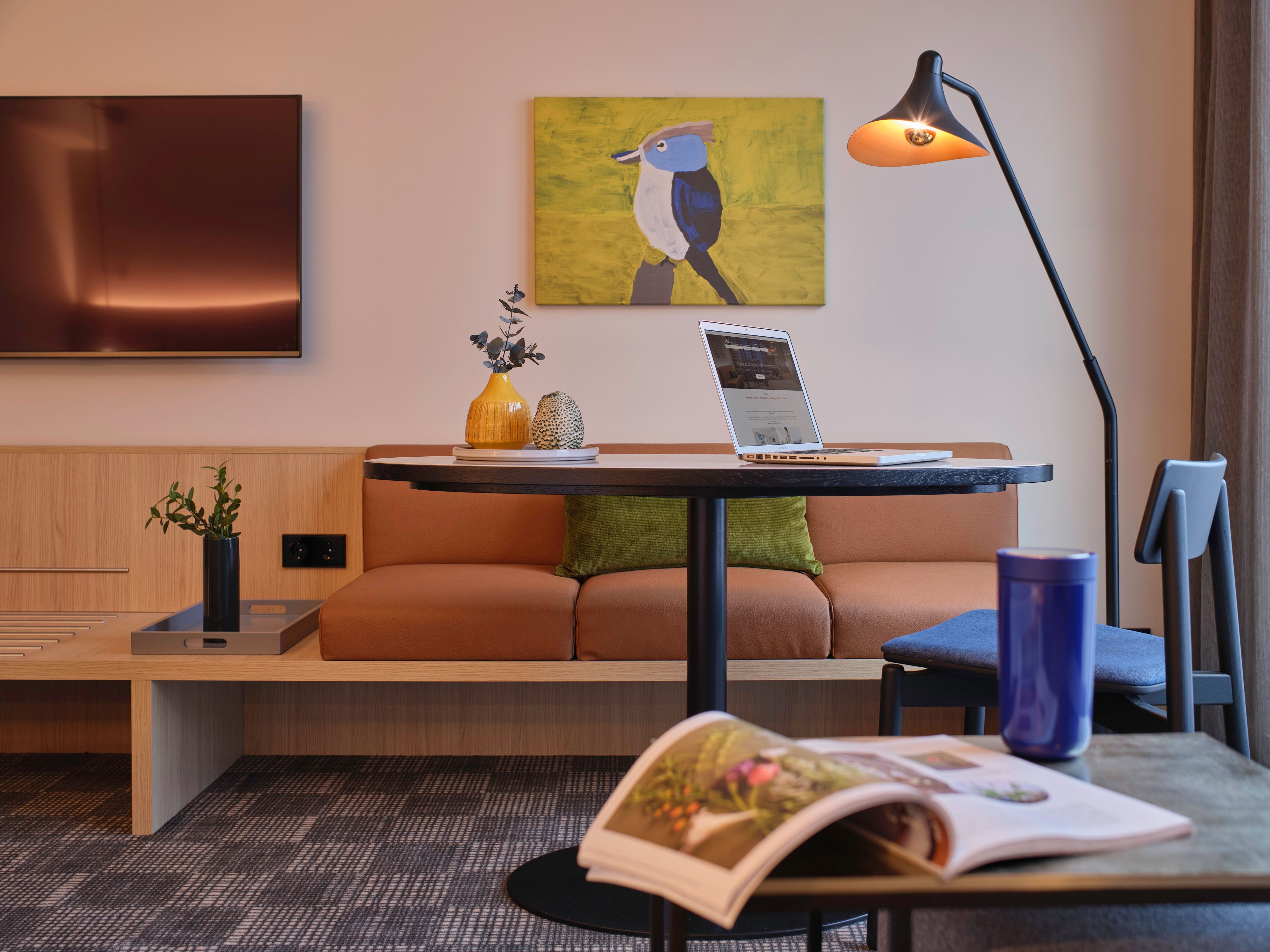 Exclusively located on the upper floors of the "Turm am Mailänder Platz", the hotel offers both leisure and business travellers comfortable accommodation with fully equipped apartments and four-star service in the heart of the city.
Adina Stuttgart is the second Adina Hotel opening this year, following Dusseldorf earlier this month.
Centrally located near the Milaneo shopping centre and not far from the main train station, Adina Hotel Stuttgart offers 169 spacious studios and apartments, starting at 28 square meters. With plenty of room to stretch out, a kitchen and even a washer-dryer, guests can tend to themselves as required – whether for one night, a weekend, or a longer stay. At the same time, guests at Adina can enjoy personalised four-star hotel service with 24-hour reception, room service, and an extensive breakfast buffet.
For added convenience, Adina Stuttgart has a bar on the seventh floor connected to a spacious, landscaped outdoor terrace. Guests have access to a wellness area complete with a fitness room, pool, and sauna on the first floor that's perfect for early morning or evening workouts.
"Our guests appreciate flexibility and mobility while experiencing the flair of the city," says Georgios Ganitis, Director of Operations Europe. "That's why the central location in the middle of the lively Europaviertel is ideal for our new hotel."
"With our concept of independent living and four-star hotel services, we want to offer business guests and leisure travellers a second home and our new location at Mailänder Platz is perfect for this!"
The General Manager of the new Adina is experienced hotelier and Stuttgart native, Michael Blind who previously worked as Managing Director of SMARTments business Betriebsgesellschaft.
"Stuttgart is not only a sought-after destination for business travellers and tourists but also a great addition to Adina Hotels' European portfolio," he said. "We are so pleased to welcome our first guests after weeks of preparation."
The Adina Stuttgart is the second of two hotels that Adina has opened in Europe this year, with the Adina Hotel Dusseldorf opening on the first of month. These openings come hot on the heels of four new hotels in Cologne, Munich, Wiesbaden, and Vienna last year, with the Adina Geneva – the first Adina Hotel to open in Switzerland – slated to open in 2023.
More information about Adina Hotels can be found on www.adinahotels.com/en and on Instagram and LinkedIn.
For press releases and images, please visit our Adina Newsroom.