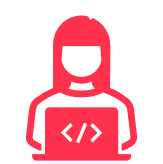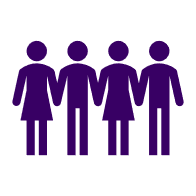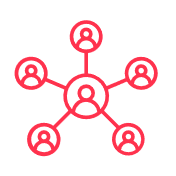 Who visited Business Travel Show Europe 2020?
Accenture
AerCap
Airbus UK
Amazon
APCO Worldwide
ATCO
AXA Partners
Balfour Beatty
Barclays
BBC
Bentley Motors Ltd
Bloomberg LP
BMI Group
British Council
Burberry
Capgemini
Conde Nast
Credit Suisse
Dyson
G4S
Google
Hiscox
Hitachi Rail Ltd
HM Revenue & Customs
HMRC
HSBC
ITV
Jaguar Landrover
John Lewis Partnership
Kingfisher Plc
Lloyds Banking Group
Logitech
Lush Cosmetics
Michelin
Ministry of Defence
Network Rail
NFU Mutual
Nike
ODEON
Pfizer
Post Office Ltd
PwC
RBS
Regus
Royal Mail Group
ScottishPower
Serco
Sky UK
sodexo
Spotify
Tate & Lyle
TechnipFMC
Thames Valley Police
UBS
Unilever
Virgin Media
Vivienne Westwood ltd
Vodafone Procurement Company
World Health Organization
Zurich Insurance
What is a hosted buyer?
The Business Travel Show Europe hosted buyer programme is an enhanced attendance option for corporate travel buyers which ensures that they get the most out of their time at the show.
At last year's show, we were joined by 452 hosted buyers from 27 countries who had an average budget of over £28,000,000*.
All of our hosted buyers must meet the below qualifying criteria before they are accepted onto the programme:
Based in the UK or Europe
Minimum £1 million annual travel budget
Global/National/EMEA Travel Manager
Category specialists in procurement, purchasing and sourcing
Make budgetary and policy decisions for travel within your organisation
Once accepted onto the programme our hosted buyers access a variety of benefits including:
Complimentary travel to and from London
Complimentary accommodation in a 4-star hotel
Transfers to official networking events and all major London airports
Personalised online appointment diary
Invitations to all official networking events during the show.
Access to exclusive onsite hosted buyer lounges with complimentary lunch and refreshments.
* Figure taken from Business Travel Show Europe 2020 stats (pre-pandemic)
What our visitors say about us
"The Business Travel Show London is a pillar event for any business travel professional. It opens up many networking opportunities for buyers as well for the suppliers and learning from the best in the industry is one of the best take aways."

"This is my first time at the show, and it's been really great. What I wanted to achieve in attending, I absolutely have, and have managed to gather lots of information that I require. There are some great companies at the show and the networking opportunities are great; both with existing suppliers and some potential new ones that we can work with too, for the benefit of our business"

"I'm sure I'll be back at the show next year; it's the one thing about travel, everything changes so often that you have to really keep up and BTS is a great way to do that"

"The Business Travel Show is still the premier event for suppliers and buyers from across the full spectrum of our industry to interact, network, research and do business. It's a must for your calendar!"

"Great show full of the best suppliers, buyers and industry knowledge covering not only the UK but worldwide."

"Great event, good mix of suppliers, great stands, really good buzz and vibe about the event. Always very much looked forward to and this year didn't disappoint!"

" Attending the Business Travel Show proved to be a great opportunity to identify new and meet with existing suppliers. We have already identified significant saving opportunities and ways to enhance the service to our travellers"

" The event is very good for all sorts of levels of experience and good for career progression in terms of broadening your knowledge. A must for all Travel and Procurement Buyers"