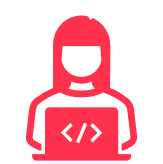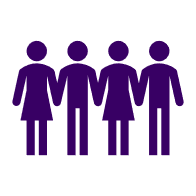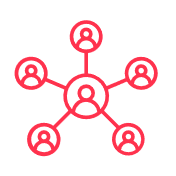 * Figures taken from Business Travel Show Europe 2022 stats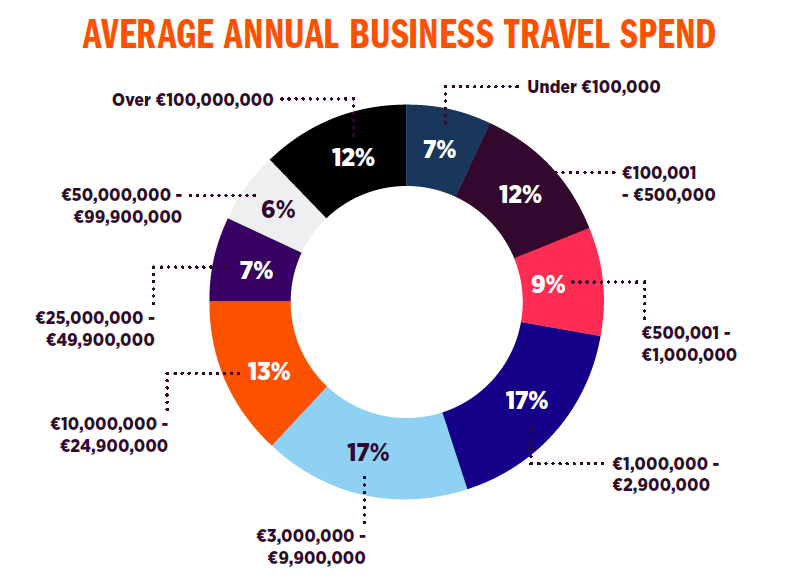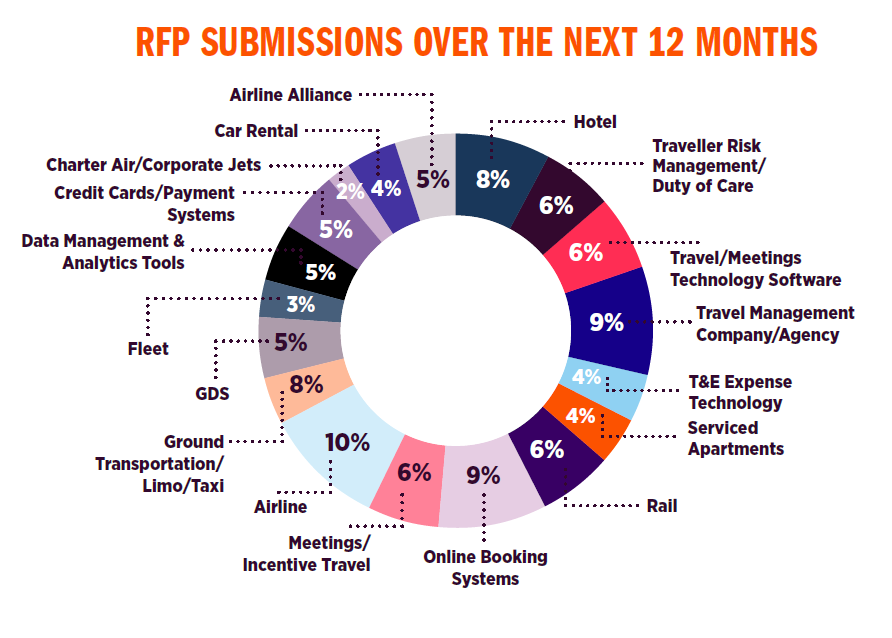 Who visited Business Travel Show Europe 2022?
AbbVie
Accenture
Accord Healthcare
ActiveOps
Airbus Portugal
Amey Group Services Ltd
AMS
Anglo American
Astrazeneca
Aviva
Bain and Company
Balfour Beatty
Bank of America
BBC
Bentley Motors Ltd
BlackBerry
Bloomberg LP
Boohoo Group
Boston Consulting Group
British Council
Brunel University
Calzedonia Group
CALZEDONIA SPA
Cambridge University
Campari Group
Carne Group
Caterpillar
Chaucer
Church of Jesus Christ
Cisco Systems
City of London Corporation
Civica Group
Claires
Clifford Chance
Clyde & Co
CNOOC International
Coalition for Global Prosperity
Collinson
Credit Suisse
DEA Aviation Ltd
DECATHLON
Delta Executive Search
dentsu
Destec Engineering Ltd
Devon and Cornwall Police
Diageo
Dr. Martens PLC
EDF
Electronic Arts
Endeavour Mining PLC
EON UK PLC
European Investment Bank
Experian
EY
Farfetch
Fidelity International
Formula E
Fujitsu
GE Healthcare
GEANT
Goldman Sachs
Google
Goverment Home Office
Grant Thornton LLP
GSK
Guardian News and Media
Guide Dogs
Gymshark
Hawk Eye Innovations
Hitachi Rail
Home Office
Honda Motor Europe
HSBC
IBM
International Baccalaureate Organisation
Jaguar Land Rover
Jet Aviation
John Lewis Partnership
JTI
Kerry
Kimberly Clark
Kingfisher PLC
King's College London
Kodak UK Limited
Kohler
KPMG LLP
Lamington Group
Lidl
LinkedIn
LKQ Europe
LKQ Europe GmbH
Logitech
London School of Economics
London Stock Exchange Group
London Universities Purchasing Consortium
Lululemon
Lundbeck
Lush Cosmetics
Mace
Master Builders Solutions
mbda
McKinsey & Company
McLaren Automotive Limited
method
Michelin
Microsoft
Mills & Reeve LLP
Mitie
Mobfever UK Ltd
Mondelez International
Mondi Group
Mott MacDonald
Mozilla
MSD
NAEPEC
NATS
NEPO
NES Fircroft
Nestlé
Network N
Network Rail
NielsenIQ
Nomura
Numatic International Limited
Nursing and Midwifery Council
Nuvei
OC Oerlikon Management AG
OC&C Strategy
Odgers Berndtson
Oil Spill Response Limited
Omega Sinto Foundry Machinery Ltd
Omnio
Oriflame
Orion Corporation
Oxford Nanopore Technologies
PA Consulting
Parexel International
Peninsula
Penspen Ltd
Pfannenberg Group Holding
Pfizer
Philip Morris International
Pinsent Masons
Pladis Global
Poly
Professional Beauty Group
Publicis Groupe
QinetiQ Ltd
QS
Ramboll
Reckitt
RED
Relo Redac Strattons
RELX
Remote Trauma
Right Recordings Ltd
RNLI
Rothschild & Co
Royal Mail Group
Royal National Lifeboat Institution
RWE
S&P Global, Inc.
Safeture
Sainsburys
Save the children
Savills Investment Management LLP
SCH Events
Schlumberger
SCOR
Senior plc
ServiceNow
Shell International Ltd
Sibelco
Siemens plc
SIX
Skanska UK
Sky
Soccerex
Sodexo
Sony Pictures Entertainment
SSE
St. James's Place
SThree
Storm aviation Ltd
Supercell Ltd
SUSE
Swiss Re
Synthomer
Tashtastikmedia
Taylor Vinters
Tech Data Europe
Temenos
Terrapinn
Tesla
Thames Valley Police
The Binding Site Group
The England and Wales Cricket Board
The University of Law
Timothy Oulton Travel
TJX Europe
Transition Global Management Ltd
Travika
TTP PLC
UBS
UiPath
UK Home Office
Unispace
Univar Solutions
Universal Music Group
University of Cambridge
University of Law
University of Leeds
University of Salford
URBN UK LTD
Utilita Energy Limited
Vanderlande
Victory Group
Virgin Money
Vitesco Technologies
Walgreens Boots Alliance
Warner Bros. Discovery
WeTransfer
Willis Towers Watson
Winton
World Animal Protection
Worley
Yell
Yondr Group Limited
Yondr Netherlands B.V.
YouGov
Zurich
The Business Travel Show Europe hosted buyer programme is an enhanced attendance option for corporate travel buyers which ensures that they get the most out of their time at the show.
At this year's show, we were joined by 242 hosted buyers .
All of our hosted buyers must meet the below qualifying criteria before they are accepted onto the programme:
Based in the UK or Europe
Minimum £1 million annual travel budget
Global/National/EMEA Travel Manager
Category specialists in procurement, purchasing and sourcing
Make budgetary and policy decisions for travel within your organisation
Once accepted onto the programme our hosted buyers access a variety of benefits including:
Complimentary travel to and from London
Complimentary accommodation in a 4-star hotel
Transfers to official networking events and all major London airports
Personalised online appointment diary
Invitations to all official networking events during the show.
Access to exclusive onsite hosted buyer lounges with complimentary lunch and refreshments.
* Figure taken from Business Travel Show Europe 2022 stats
What our visitors say about us
One stop shop for all things corporate travel - from suppliers to information sessions, this is the fastest way to get up to speed with what's happening in the travel industry"

"Business Travel Show Europe is an excellent event to meet new potential suppliers and contacts as well as find new solutions to challenges you face"

"A perfect opportunity under one roof to meet potential new suppliers, value existing suppliers and get a feel for what's new or topical"

"Great to see so many friendly industry colleagues and friends under one roof!"

"Business Travel Show Europe is the place to network with other people, new suppliers you haven't heard about, with others in the business as well to understand what they're doing against what you are doing to find what is the benchmark. It's a great place to be"

"Business Travel Show Europe is the place to meet new contacts, find new business relationships and to connect with new vendors"

"Business Travel Show Europe is the place to network with all the best people in the business travel industry"