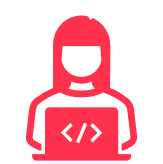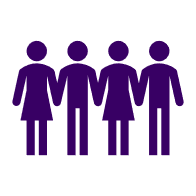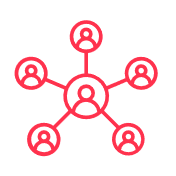 * Figures taken from Business Travel Show Europe 2021 stats

Who visited Business Travel Show Europe 2021?
Apple

AstraZeneca

Aviva

Baillie GIfford & Co

Barclays

BBC Studios

Bloomberg LP

British Council

Brother UK Limited

BT PLC

Buzz Bingo

Capgemini

CERN

Christian Aid

Chubb Insurance
City and Guilds

Conde Nast

Deloitte LLP

EDF

EthosEnergy

EY

Fidelity International

Fujitsu

GSK

Harrods

Hiscox

Hogan Lovells

Home Office

Honda Motor Europe

HSBC
ICRC

J. Murphy and Sons Limited

John Lewis Partnership

JP Morgan

Kantar

Kingfisher

Logitech Services Ireland

Lush Ltd

MBDA UK

MICHELIN

Ministry of Defence Finland

Mitie

Mondelez International

Morgan Stanley

Oerlikon
Petrofac

Philips

Royal College of Surgeons

Royal Mail Group

Serco

ServiceNow

Siemens plc

Sky

Sony Music Entertainment

Synergy Global House

UBS

Warner Music

Wikimedia Foundation
The Business Travel Show Europe hosted buyer programme is an enhanced attendance option for corporate travel buyers which ensures that they get the most out of their time at the show.
At this year's show, we were joined by 134 hosted buyers .
All of our hosted buyers must meet the below qualifying criteria before they are accepted onto the programme:
Based in the UK or Europe
Minimum £1 million annual travel budget
Global/National/EMEA Travel Manager
Category specialists in procurement, purchasing and sourcing
Make budgetary and policy decisions for travel within your organisation
Once accepted onto the programme our hosted buyers access a variety of benefits including:
Complimentary travel to and from London
Complimentary accommodation in a 4-star hotel
Transfers to official networking events and all major London airports
Personalised online appointment diary
Invitations to all official networking events during the show.
Access to exclusive onsite hosted buyer lounges with complimentary lunch and refreshments.
* Figure taken from Business Travel Show Europe 2021 stats
What our visitors say about us
"Bravo for bringing the travel industry back together, and getting us out of our virtual avatar existence. Real people need real conversation and real coffee"

"I had a great time, and expect the shows to get stronger as the world (hopefully) opens up again. It was just great to be back seeing people, passionate about the brands they represent and happy to be there as the face of their business. I also loved seeing how technology has improved the look and feel of the show. It truly felt like a special occasion, and a privilege to be there...again"

"Thank you for organizing it! It was so good to re-connect with suppliers and counterparts!"

"Great to see so many friendly industry colleagues and friends under one roof!"

"I'd love to be there next year again as a hosted buyer. The things I learned or heard of, also meeting the suppliers will help my everyday job and some strategic planning as well."

"Great place to get to know suppliers and peers. Learn something new, get connections and have a little fun!"

"I normally say if I come away with one piece of useful information, it has been a worthwhile day, this time; I came away with three."