Monday 20 September 2021
Sustainable Business Travel Post-Pandemic & Beyond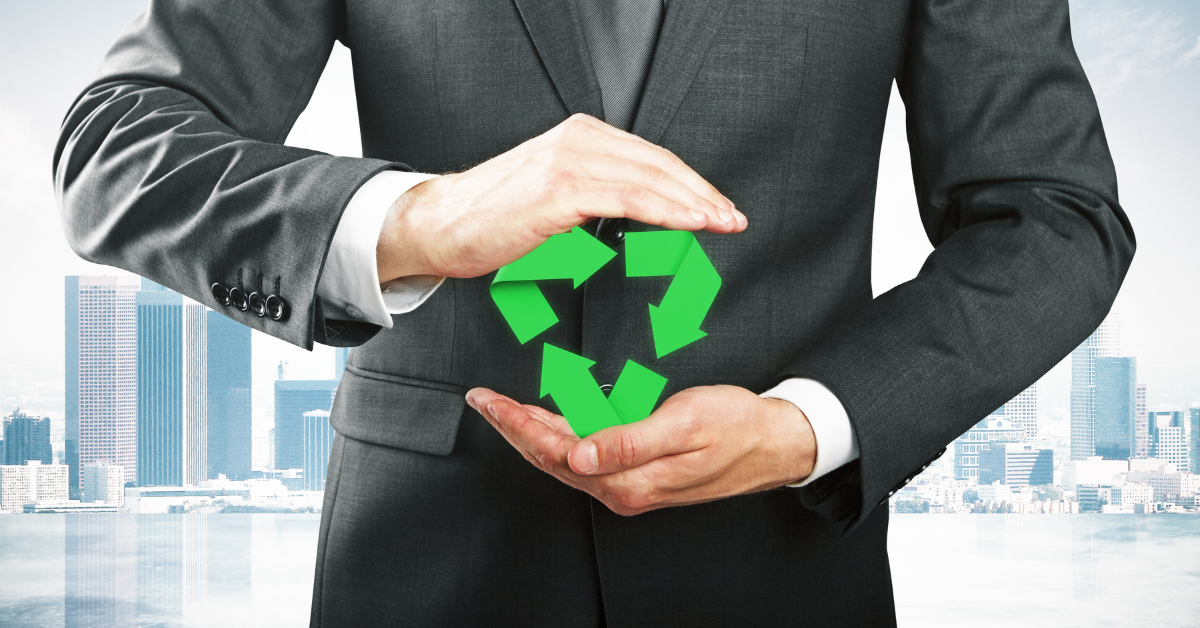 With government led net zero carbon targets looming, businesses are becoming more conscious of their Carbon Footprint than ever before.
As a result of this target, businesses are trying to reduce their overall carbon emissions in every way possible. In the business travel world, there is an increasing pressure for everyone to reduce their carbon footprint and an urgency to act accordingly, following scientific advice that we need to act now to save the planet.
The Covid-19 pandemic has highlighted the natural world's power on our lives, showing us that it is time to take responsibility for our actions and be held accountable for the impact we have on the environment. It is time for us to give back to our planet and reduce our CO2/GHG emissions to protect future quality of life.
During the pandemic, people travelled less and there was less pollution, but travel wasn't the only thing that stopped. Everything stopped. People were told to stay indoors and because of this, pollution levels fell, showing us that travel was having a major effect on our planet.
Businesses who need to travel to conduct their business may cause pollution, but we cannot blame them entirely. Air travel accounts for only 2% of global CO2 emissions and is responsible for 12% of CO2 emissions in the transport sector (ATAG); however, an individual company's air travel alone may account for up to 79% of their own Carbon Footprint (PwC). This is an area where your Travel Management Company (TMC) has a major role in helping reduce that percentage.
Another area is Car Rental, with road transport accounting for 74% of CO2 emissions in the transport sector, the highest of any transport source (ATAG). To combat this, Car Rental Companies are using much more fuel efficient and electric zero-rated vehicles than ever before, all of which help contribute to a more sustainable future in road travel.
Whilst rail travel only accounts for approximately 1% of total transport emissions (Our World in Data), new types of all-electric train are slowly being introduced and are an even greener way to travel. As well as being more sustainable, rail travel is also more time efficient as it is possible to work on most journeys, saving on lost time out of the office.
The hotel sector also accounts for around 1% of global carbon emissions (Sustainable Hospitality Alliance), but this is set to increase in the coming years. The hospitality industry is playing their part in a greener future with sustainable procurement of supplies and services and consciously using more local suppliers rather than global supply chains.
All this combined helps the travel industry's new green credentials.
Sustainable Future
If a business wants to be considered more sustainable, then they ultimately need to be more selective about their travel planning and policy compliance. Many businesses turn to their TMC to manage and advise on sustainable travel policies to implement and monitor through various channels. Sustainability is now higher on everyone's agenda and should be an integral part of any travel policy.
By adopting these practices, businesses can achieve key benefits to their own standing. It shows customers, staff, investors, and other stakeholders that they are committed to carbon reduction and sustainability. It will also enhance their overall reputation, as an environmentally responsible company is a company that people will want to do business with.
All of this adds up to making any business more sustainable for the future.
How Selective Travel Management can help
At Selective Travel Management we are keen to help businesses reduce their carbon footprint and become more aware of their carbon usage when travelling. Our Account Management team work closely with our in-house development team to provide cutting edge tools and the latest advice to manage and surpass your company's aspirations for a sustainable future.

If you would like to Travel Sustainably with Selective Travel Management, visit stand BTSJ162 at Business Travel Show Europe from 30 September – 1 October at ExCeL London. Register for your free visitor pass here.