Thursday 30 June 2022
SUSTAINABILITY - Our vision and ambition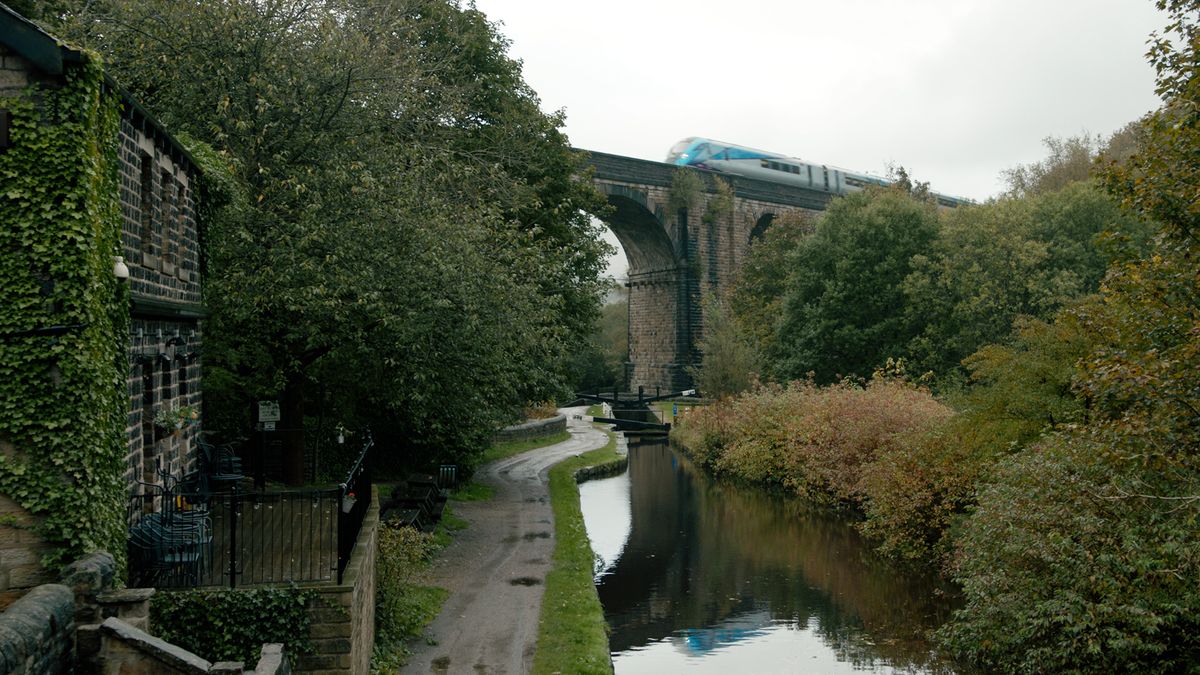 TransPennine Express is an intercity rail provider with a vision to 'Take the North Further', providing services across the North of England and into Scotland. We are continuing in our work to transform rail services through the provision of high levels of performance, greater connectivity, improvements at stations, enhanced accessibility, measures to improve sustainability and further investment.
At TransPennine Express, we are committed to the communities we serve and recognise the part we play in helping them grow. We help people travel from a to b, whether for work or leisure, visiting attractions or reuniting friends or family, and we want to make sure our positive impact extends beyond the station doors. We love to support our local areas, doing our bit to help them thrive.
Community is such a big part of our world that we even have a dedicated Community Manager to support our ambitions and ensure the collective voice of the community is heard. Our Community Manager looks after our relationship with the communities we serve across the North and into Scotland, working with Community Rail Partnerships, Rail User Groups, schools and the wider community.
We believe the impact we can have on those that surround our network comes from strength in three areas – charitable activity, engagement with Community Rail and a focus on providing social value.
We're committed to generating as many positive benefits as we possibly can for our communities, our environment, and our people. A really big part of making this is happen is a focus on sustainability.
Like every business, we need to be sustainable for the benefit of our region, customers and our business and meeting that need is key to everything we do.
Social sustainability is one of the three pillars of sustainability and we're extremely proud of the progress we've made in this area. Our aim is to positively impact the society around us, starting with charity and volunteering work we undertake. Alongside this we aim to inspire and coach the next generation through our outreach programmes, support we offer to local schools, and the links we have developed with Prince's Trust.
Protecting our environment is a key component of approach to sustainability, and reducing our carbon impact will figure prominently in our plans in the coming years.
Travelling by rail is a low carbon option, and when customers travel with us on our new Nova fleet they are significantly reducing carbon emissions compared to travelling by car. We are working to further reduce carbon emissions and are setting Science Based Targets to align to the Paris Agreement, limit global temperature rises and reach net zero carbon emissions before 2050.
We have a critical role to play in helping the UK achieve de-carbonisation targets. As a responsible business, we have clear goals for managing and reducing our carbon emissions and environmental impact.
In recent years, as we have increased our services and our capacity on-board trains, we have seen increasing passenger numbers, and customers who are travelling further with us. This helps support the shift to more journeys by train than by road and air travel, reducing broader transport emissions across the UK.
Despite increasing our service, our carbon emissions have been reducing. This is partly thanks to our Nova 1 (Class 802) bi-mode trains, which use diesel when there are no wires, but can run on electricity when running under wires.
While using our network our customers generate a considerable amount of waste which we remove from our trains and stations. In recent years we have increased our recycling rates from 36 per cent to 65 percent, and we aim to increase this rate in 2022. We are working with station tenants, cleaners and colleagues and will be reintroducing manual segregation at our largest waste generating location. Any waste that we can't recycle is sent to Energy From Waste to generate electricity. We continue to send zero waste to landfill.
TransPennine Express are exhibiting at Business Travel Show Europe at ExCeL London, 30 June. Stop by stand J41 FTE.
Business Travel Show Europe will return to ExCeL London on 28 & 29 June 2023!