Monday 6 June 2022
Electric dreams, part 1: A user's view on switching to EVs.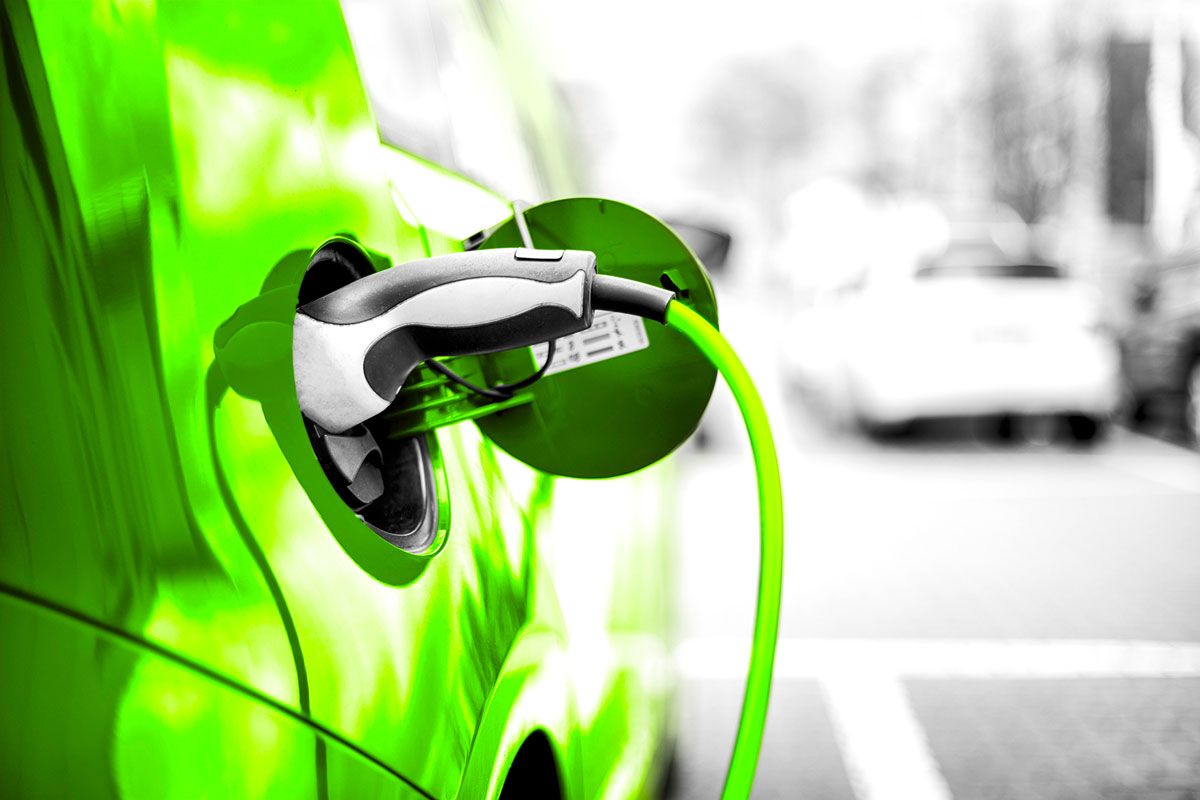 I've been an electric vehicle driver for the last two years. I like the environmental and tax benefits, plus the cheapness of charging compared to other fuels. Perversely. I've also enjoyed learning what it takes for corporates to successfully adopt EV.
Like other EV users, my first concern as an EV user is 'range anxiety'. Will I have enough miles to complete my journey in one trip? Will I need to charge on the move and, if so, where?
My second concern is 'charger anxiety'; which network would I use? Do I need an app or an RFID card? Is the network reliable? How fast is the charger? I now always have plans A, B and C for every trip. Often, I need to use all three.
Although infrastructure is improving, reliability remains a daily concern for most EV users. These concerns will only be compounded during 2022 as demand increases. In this blog, I ask the question: 'Is business travel ready for EV'?
Growth of EV.
Despite manufacturers struggling to meet existing demand due to a slowdown caused by the COVID-19 pandemic, in addition to the global semi-conductor shortage, electric vehicles enjoyed a record year in 2021.
There are an estimated 400,000 electric cars (EVs) and more than 750,000 plug-in hybrids (PHEVs) on the road in the UK. By the end of 2022, electric cars will outsell diesel and mild hybrid diesel [1]. 40% of all car models are now available as plug-ins. Tesla's Model 3 was the best-selling electric car in the UK in 2021, with 34,783 sales, followed by the Kia e-Niro, the VW ID.3 and the Nissan Leaf.
Added to this, all new cars and vans sold in the UK must be fully electric by 2035. The government intends to ban the sale of new cars and vans powered entirely by petrol and diesel by 2030 [2]. So, we won't be seeing EV go anywhere but forward in the coming years - with decent acceleration, I might add.
Why EV?
First up, there are the environmental benefits. Whilst road transport is responsible for over 20% of all CO2 emissions, electric vehicles reduce vehicle emissions by up to 30% when operating with electricity generated from fossil fuels, and beyond 70% when using renewable energy sources [3].
Under the Climate Change Act, it is a legal requirement in the UK for businesses to reach net-zero emissions (when the amount of carbon we add to the atmosphere is no more than the amount removed) by 2050.
Then there's the cost per mile. As volatile pump prices have surged over recent weeks, you can expect to get around 12.5p per mile from an average 1,400cc combustion engine. EVs tend to dominate here at an average of 5p per mile – though this does depend on where you charge. Most charging locations charge around £1.50 per hour, and although rapid chargers are more expensive, they can cram more electricity into the battery in a shorter time. – something I've benefited from on several occasions. An Ecotricity charger at a motorway service station will cost £3 to connect for up to 45 minutes, plus 30p for each kWh of electricity used.
EVs have come a long way but what needs to change?
The average EV range is about 200 miles or 320 km, so whilst most day-to-day drives are well within an EV's range, many business trips are not.
This challenge should be mitigated over time as lithium batteries become lighter and vehicle ranges get longer. Every car manufacturer wants to produce a battery that can charge quicker because drivers can't afford to sit on a forecourt charging their cars for longer than its takes for a quick break to check e-mails and so on. But for the time being, there's a need for EV owners to plan our routes around charging points.
The UK's charging infrastructure is growing daily. Boris Johnson announced in November 2021 that up to 145,000 extra charging points will be added every year in the run-up to 2030 [4]. As of February 2022, there were 18,513 EV charging locations in the UK [5] but the conclusion of a report from think tank 'Policy Exchange' highlighted that public charge points for EVs needed to be dramatically scaled up to avoid blackspots.' [6]. Though, not all charge points are the same. A typical electric car takes eight hours to charge from empty at a 'fast' 7kW charge point. Many electric cars are compatible with 'rapid' 50kW chargers, which adds 100 miles in around 35 minutes.
As part of its Road to Zero initiative, the UK government has called for all newly installed rapid or higher-powered electric car charging points to be fitted with contactless bank card readers, making charging a much simpler process.
Of course, there are ways to mitigate the range risks. EV users locate charging points using apps like Zap-Map, or special features like Apple Maps' electric-vehicle routing system. Most networks have apps (we know of at least 16), so there's a clear intent to service those looking for charge points but there's a gap in the market for consolidation. But, in time, we'll likely see a market leader emerge.
As charging networks grow and until solutions are found to the EV challenges, users have to be armed with knowledge and need to stay ahead of the game. If you're new to EV or considering the move, I'll end with a few of my top tips:
Plan your route: Use the available apps, avoid blackspots and account for charge times to make sure you arrive safe, sound and on time.

The drain of auxiliary load: Heating, AC, Bluetooth or phone charging - it all makes a difference to range. If you're anxiously watching your miles count down, you can sometimes choose less power-hungry features over others. For example, turning on a heated seat and heated steering wheel instead of heating the whole cabin with climate control can make a big difference. Like humans, batteries like to be comfortable and function best at moderate temperatures (around 21 degrees). Outside of the ideal temperatures, you will lose range – don't be worried, be prepared.

Consider the weather: But it's not all about range, taking care of your battery matters too. Car manufacturers recommend vehicles are plugged in during very hot or very cold days when the vehicle is not in use. This allows the internal system to maintain battery temperature controls, prolonging the life of your battery in the long run. The temperature has far less impact on range than auxiliary load but is worth a mention - particularly cold weather.

Get set up before you set off: It makes sense to charge at home if you can but if you're concerned about your range, pre-condition your vehicle for the trip ahead. On a cold day, you can heat your cabin while on charge, giving you back miles on the road.

Off-peak charging: Setting off fully charged is the best way to start every journey and I'm fortunate to have an E7 meter at home. It means I can benefit from off-peak rates to save on charging but even without this, charging at home offers cost and time benefits that you don't always see during a trip - make the most of it.
Blog was written by Steve Banks, CCO at Agiito. Agiito will be exhibiting at Business Travel Show Europe, 29-30 June at ExCeL London. Register now and visit the team on stand J40.