Wednesday 25 May 2022
Business travel for sales and customer retention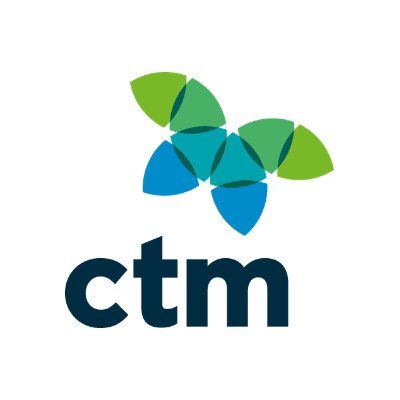 Retaining customers is considered to be at least five times more cost-effective than finding new ones, which is why retention of customers is critical to business performance.
According to a Harvard Business Review, an increase of 5% in customer retention can lead to 25%-95% higher profits. Investing time and money into in-person meetings highlight the importance of the business relationship. If you're not connecting face-to-face with your customers but a competitor is, the risk of losing your customer could far outweigh the cost of your trip.
Mary Ellen Hess, CTM's Executive Vice President of Business Development – North America, knows first-hand the importance and value of in-person meetings and says, "Procuring travel services involves building relationships, rapport and trust. At CTM we've been fortunate to experience significant growth during the pandemic and the key to this has been the continuation of meeting in person where possible. Personalised service is a core value at CTM and there's just nothing like face-to-face communication to demonstrate loyalty and trust."
A travel management company (TMC) can also support organisations in their analysis of the value of their business travel expenditure, as it aligns to your business's goals and performance data, by capturing the 'reason for travel' at the point of booking. A shift in 'reason for travel' aligned to a rise or fall in business performance (for example sales, customer retention, employee churn) may be a valuable indicator to reviewing your travel programme, budget or approval processes.
The data [1] below represents a CTM customer's travel activity by reason code pre- and post-pandemic. Pre-pandemic (2019), the customer's top 3 reasons for travelling include:
Internal Meetings
Client Meetings
Business Development
In contrast, the customer's post-pandemic travel data presents some interesting shifts in the reasons for travel, including:
Internal Meetings dropped from #1 to #12 with a change of focus reflective of post-pandemic business needs
Client meetings remained at #2 – demonstrating a recognised value in customer retention travel activity
Business Development dropped from #3 to #9 – with more prioritisation placed on project-based business trips and staff relocation.
[1] CTM AU/NZ travel activity – legal industry customer. Date: July 2019 – February 2022.
CTM's Managing Director Jamie Pherous acknowledges the value of CTM's own travel activity as the driver of record new business wins during the first half of FY22: "Our teams have been able to fast-track some complex projects by getting together in a room, achieving tangible outcomes in a matter of hours instead of weeks or months. On a recent business trip to North America, we were able to achieve resolutions within four days of meeting in person that would have taken months to resolve via virtual means. The benefits of collaboration and problem solving as a team together in one room are undeniable."
By Salv Silvera – GM Southern England & Client Services UK/EU, CTM. CTM is exhibiting at Business Travel Show Europe, taking place at ExCeL, London from 29-30 June 2022. Buyers can register for free now.