Thursday 26 May 2022
Business travel for employee engagement, development and retention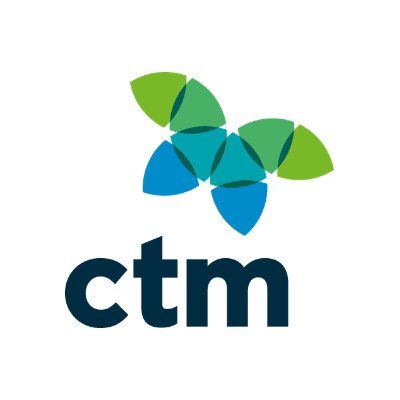 According to the Work Institute, it costs as much as 33% of a workers' annual salary to replace them, and in a highly competitive recruitment market, those costs can be even higher.
CTM's 2021 Business Travel Survey found that training and developing employees, engaging and retaining employees, and recruiting new employees were within the top 10 motivations for business travel in 2022. Additionally, the top three types of business events that business travellers expect to attend in 2022 include internal meetings (64%), conferences (59%) and team building and training (41%).
Well before the pandemic, organisations have been challenging traditional approaches to the training and development of employees. Whilst previously there was a desire for more digital learning – for the benefits of accessibility, efficiency and customisation – the perceived benefits of digital and remote learning have not necessarily played out with some competencies best taught and learned in person. Layering remote learning with extended periods of remote working has left many employees feeling disconnected and disengaged from their employer and colleagues.
CTM's events division, Event Travel Management (ETM), specialises in delivering strategic business events, conferences, incentives and team-building experiences for a wide range of corporate businesses. ETM's Global Strategic Lead, Tracey Edwards says "We've received an increase in events enquiries where customers want to get their team members together for face-to-face events to provide a focus on company culture and to recognise and reward their staff where they haven't been able to over the past 18 months."
ETM's customers have acknowledged the importance of knowledge sharing, relationships and engagement with employees and the benefits this brings to their business. Marcy Holdsworth; Manager, Aboriginal and Torres Strait Islander Health at James Cook University says "The work we do in Aboriginal and Torres Strait Islander health is all about relationship building which made it easy to decide on a face-to-face delivery as opposed to going virtual for the 2021 programme. It is important to note, if COVID-19 had prevented us from face to face delivery then we would have pivoted to virtual. However, there is no substitute for in-person connection which allows for networking, collegiality, building rapport, and stakeholder engagement."
According to an article by Forbes, those organisations looking to develop employees' interpersonal skills, emotional intelligence and the ability to engage and influence others are not as able to do so in an online environment. Ultimately the desire to learn and grow is fundamental to human nature, so investing in training and development opportunities can be an effective strategy for increasing employee satisfaction.
Determining a return on investment (ROI) from business travel will be unique to each company and industry depending on the role of the traveller, the intended outcome of the trip and the business's unique growth goals and objectives – which may have shifted significantly in response to the pandemic. For some businesses, the travel budget may be driven by sales and customer retention goals. For others, travelling for employee recruitment and development might be the priority.
While digital communications are here to stay, their valuable contribution to achieving strategic growth goals is becoming better understood. With travel restrictions easing, the travel industry is witnessing a resurgence in business travel activity, with pent-up demand for in-person connectivity being evident in bustling airports, increased airline routes and schedules, and travel activity surpassing early predictions.
Ensure your travel management company can track and report on your travel spend and reasons for travel to help evaluate the ROI of your travel investment by the purpose of travel and its contribution to your business's overall performance.
By Salv Silvera – GM Southern England & Client Services UK/EU, CTM. CTM is exhibiting at Business Travel Show Europe, taking place at ExCeL, London from 29-30 June 2022. Buyers can register for free now.