Friday 3 September 2021
Advanced Travel Safety Technology for Travel Management Success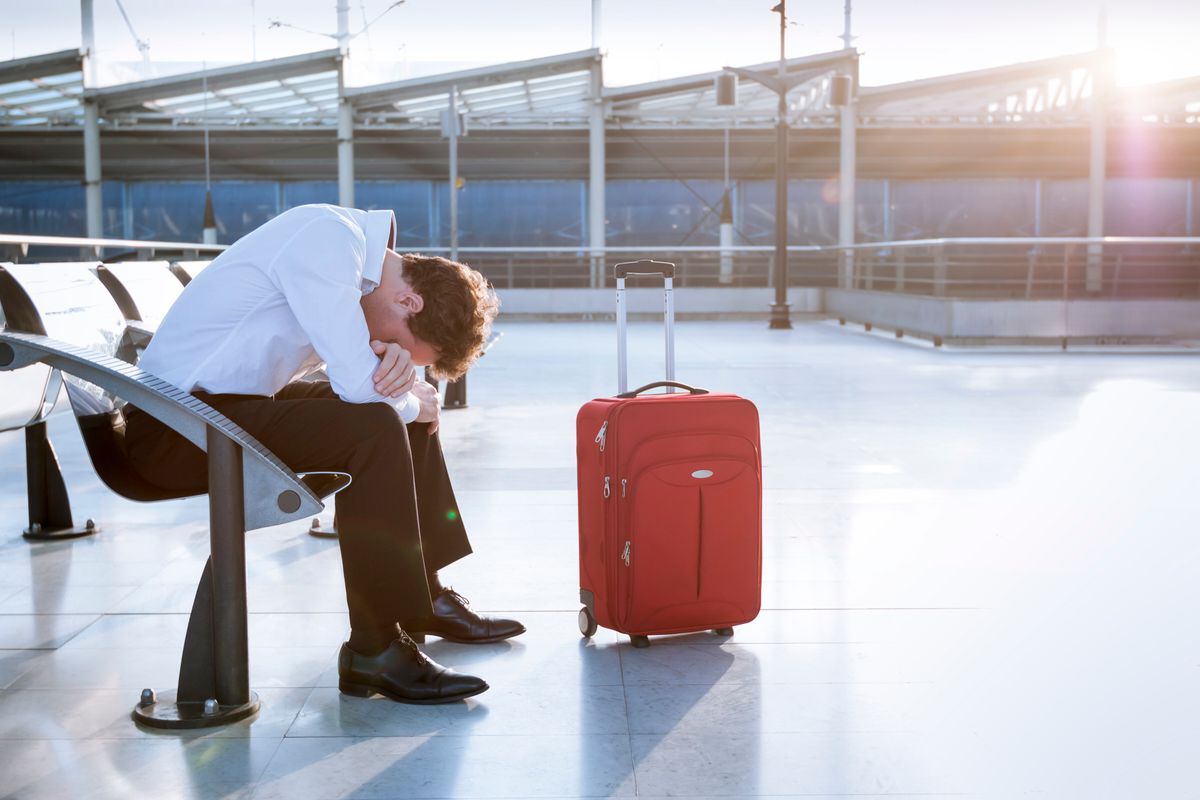 With the emphasis on traveller safety and wellness growing, easy access to industry-leading travel safety technology platforms has become a basic necessity when planning travel.
The COVID-19 pandemic radically transformed how we look at business travel. Throughout 2020, many business trips were curtailed or cancelled altogether. In 2021, Travellers are hitting the road for work again in an environment where their health and wellness could be at risk.
Given these circumstances, travel managers are focused on risk management and how their companies can live up to the duty-of-care responsibility that all organizations have to their employees. In many cases, technology can empower companies to keep their employees as safe and healthy as possible while they travel for work.
Let's take a look at 3 health- and wellness-focused travel technologies that companies can use to look after their travellers, plus information on how these tools embed into your existing tech stack.
1. Risk Management Made Easier by Crisis24
Crisis24 is a risk management tool that supports travellers 24 hours a day and 7 days a week — no matter where they might be in the world. This is helpful in situations where a traveller is exposed to or diagnosed with COVID-19 while travelling away from the office. But, pandemic aside, the services that Crisis24 offers can be helpful and even life-saving in a wide range of circumstances.
Crisis24 can help your travellers when:
Natural disasters delay or cancel travel and/or make communication with the office difficult.
Civil unrest in foreign countries makes it challenging to return home.
Airline strikes and other labour stoppages bring travel itineraries to a halt.
The heart of Crisis24 is a team of security experts that includes former intelligence officers and military personnel. These team members drive the platform's around-the-clock monitoring operations centre, ensuring that users get real-time intelligence alerts, proactive response support, tailored advice and recommendations in crisis situations, plus media and dark web monitoring.
2. Travel Restrictions at Your Fingertips with Sherpa
Sherpa provides access to real-time COVID-19 travel rules and requirements by county, as well as interactive maps that travellers and travel managers can use to make decisions about planning work trips. Sherpa can also manage the entire eVisa process for itineraries that include international travel. Not all foreign trips require visas, but using Sherpa for eVisas makes the process much more manageable when visas are required.
Have you ever tried looking for international travel information and requirements by visiting immigration and consulate websites? Good luck. These sources make finding and using relevant information almost impossible. That's where Sherpa steps in. Sherpa incorporates all relevant information into one platform so that business travellers and travel managers can access it as needed.
3. Tripkicks' Time-Saving Travel Restrictions Integrations
Tripkicks is a technology that clients can add-on to their Concur Travel instances. Tripkicks helps travel managers by giving travellers guidance on restrictions, spend and behaviour. This tool can help drive better compliance with any given company's travel policy.
Business travellers take on many tasks to successfully spend time away from the office. They don't always have time to make informed, thoughtful travel decisions, which is why Tripkicks exists. Tripkicks makes the booking process better for travellers while also guiding them toward the best options for reducing spend (but still matching itinerary requirements). It's a win-win situation for everyone involved — booking is faster and easier for travellers, and companies also reduce their spend and increase their travel-related ROI when using Tripkicks.
Together, Crisis24, Sherpa and Tripkicks can provide any company with the features and capabilities needed to keep travellers safe and able to live up to the duty of care responsibility in a world where travel continues through a pandemic.
This blog was written by JTB Business Travel who are exhibiting at #BTSEurope. Register here and visit them on stand BTSC100.