Wednesday 22 September 2021
A return to human touch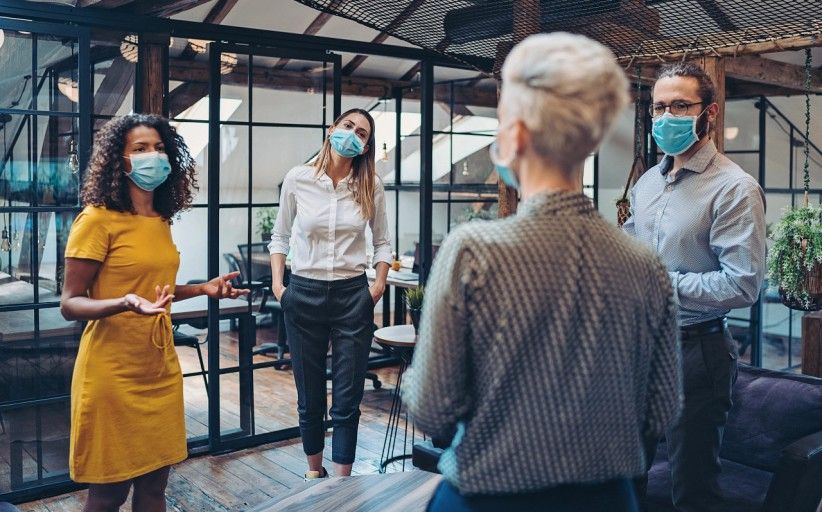 Business Travel Show Europe 2021 represents a return to many of the things business travellers told us they're missing: human contact, meaningful interactions, and a reprieve from the dreaded "Zoom" fatigue. When BCD Travel surveyed some of its travellers this summer, travellers raised concerns about the reliance on screen-based interaction as their primary meeting method. The simplest takeaway: business travellers expect to do just that – travel.
Sixty percent of our summer survey respondents want to travel as frequently as they did before the pandemic, 9% want to travel more and a quarter want to travel less. Seventy-six percent say business travel helps them perform their work efficiently. Travel affords opportunities to meet colleagues, clients and partners (77%); it's a source of job satisfaction (48%), a productivity boost (47%), an educational opportunity (43%) and a career booster (33%).
Virtual meetings and remote work are here to stay, but those options will never replace face-to-face meetings. In a battle between remote versus face-to-face meetings, 74% rate in-person client meetings as the most important reason for trips, followed by team building, sales meetings and meetings with partners or suppliers.
But what does it mean to travellers when a global pandemic stalls the trips that make their work work? As mentioned earlier, many still want to go (60%). Mostly, respondents say, they want to decide for themselves whether to travel (64%). And when they do book a trip, they want to do so with more simplified trip approval processes (58%) and the prioritizing of direct flights (53%).
Despite their eagerness, travel concerns remain. Travellers mainly worry about quarantine on arrival, sudden lockdowns and rapidly changing travel regulations. The sentiment is consistent. When we talked to travellers a little over a year ago in May 2020 – quarantine, social distancing and the cleanliness of their environment during trips were top reasons for angst.
Return to the now, and 28% of our summer survey respondents are traveling again. Of the remaining 45% expect to resume domestic business travel by the end of 2021; 14% say the same about international business trips. International trips are expected to take off early next year.
There have been some bumps along the way: those who are back on the road experienced various issues when traveling, limited services, reduced supply and increased prices among those. Thus, hotels, restaurants, airports and airlines provide limited services (reported by 67%, 60%, 53% and 49% of the travellers correspondingly), the supply of rental cars and airlines has reduced (42% and 32%) around 30% of travellers report price hikes for meals, car, air, and hotels.
We still have some things to figure out. But we can see that, now more than ever, the destination, not the journey, is the goal when we travel. Every trip boils down to two questions: What do I need to accomplish? And what do I need to get there and back, safely?
The journey itself (pre, during and post-trip) has changed – maybe forever. BCD see opportunities to do better – and that's why we're here. To do better. To take even better care of your travellers. To help you manage your program more efficiently. And to provide that human touch when you need it.
This blog was written by Natalia Tretyakevich, Sr. Manager Research and Intelligence at BCD Travel. BCD will be exhibiting at Business Travel Show Europe at ExCeL London, Sept. 30-Oct. 1, register for FREE access here.